Alicia Keys
Menu
Main Page
---
Alicia Keys was born on January 25, 1981. Her real name is actually Alicia Augello Cook. She officially debuted in 2001 with the release of her first studio album, Songs in A Minor, which was a commerical success for her. Her album actually sold over 6.2 million copies in the United States, and then over 12 million copies internationally. This was her big start in the music scene.
---
She grew up and was born in the Hell's Kitchen area of Manhattan, in New York City, to biracial parents. Her mother was of Italian, Scottish, and Irish descent, while her father is African American. Howevever due to her parents' separation when she was at a young age, she was raised by her mother, who always encouraged her to take up music classes and to study classical piano.
Aside from being heavily involved in the arts, acting, and music, after graduating from the Professional Performing Arts School as valedictorian, she was also accepted into Columbia University. Ironically, Keys was accepted at the same time that she had signed with the record company, Columbia Records. She had tried to juggle both her education and her passion for music, but later dropped out in order to devote her time to and to pursue her dreams in music solely. After ending the contract with Columbia Records due to disputes, she signed with Arista Records, which later had also disbanded.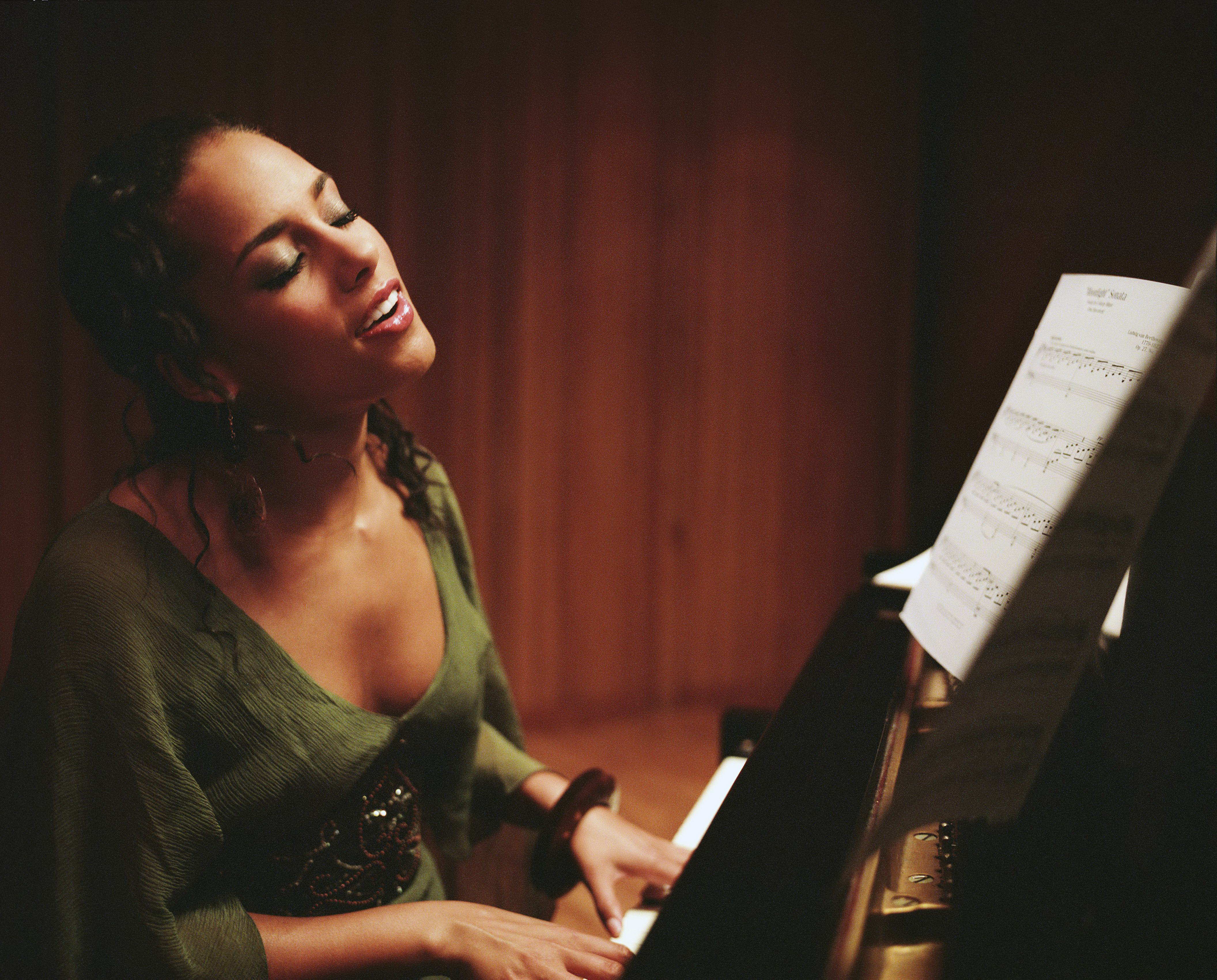 It was not until she signed with J Records, that she was finally able to work and release her own content, and where she released her first studio album that incorporated RnB, soul, and jazz styles. Following her album, she released her debut single "Fallin". Her work led her to become the second female solo artist to win five Grammy Awards in one night.
In 2004, with continuing success, she had released her first novel titled Tears for Water: Songbook of Poems and Lyrics, a collection of unreleased poems and lyrics that she had kept in her journals. This made Keys a part of The New York Times bestseller list of 2005. In the following year, due to the passing of her grandmother and family issues, she nearly suffered a mental breakdown. Keys had revealed that the reason she had been able to get through those tough times was thanks to her spontaneous visit to Egypt. After recovering and "finding herself" again, in 2007 she made her film debut in Smokin' Aces and The Nanny Diaries
With numerous successful releases in between, in 2010 it was revealed that Keys and hip-hop producer/recording artist, Swizz Beatz, were engaged and expecting a child. Now with a total of five kids, Keys is still performing and releasing hot new music. However, recently this year, Keys had also joined the popular vocal competition The Voice, as a judge and vocal coach.